WE ARE HERE TO SUPPORT PATIENTS WITH EXCEPTIONAL RARE DISEASES AND THOSE AWAITING FOR A DIAGNOSE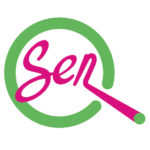 Some conditions are so rare in Portugal that there aren't enough patients to start their own Charity or Association.
We were born out of the necessity to give a voice to all exceptional rare disease patients, as well as, those waiting for a diagnose.
SERaro – Exceptional Rare Syndromes Association of Portugal, was born in 9th December of 2021.
We're a non-profit and non-governamental charity. Our main objective is to help improving the quality of life and to support all rare diseases patients, those without a diagnosis, their families and carers. 
We are the 29th founder of RD-Portugal.
Together with all our Members and Friends we aim to:
To ensure that all exceptional rare disease patients are represented, even when the number of diagnosis in Portugal is low for them to exist only as informal groups;

To welcome all of those to who there is no association, until there are conditions to create one if that is their aim;

To introduce patients who contact us to other existing charities or associations that already represent their disease;

To provide patients who don't have a charity or association in Portugal with practical information, knowledge and useful contacts;

To share resources, contacts, support and knowledge about each rare disease, to grow their literacy;

To give rare disease patients and their families the comfort of feeling represented, as well as a sense of belonging.
REPRESENTED PATHOLOGIES:
Posteromedial bowing of the tibia

Addison's Disease 

Wilson's Disease 

Sporadic Pulmonary Lymphangioleiomyomatosis (LAM)

ZTTK Syndrome

Sarcoidosis

CINCA Syndrome

SATB 2

Sotos Syndrome

Wiedemann-Steiner Syndrome(WSS)

Hypertrophic cardiomyopathy type 9

Familial hypertrophic cardiomyopathy

Acute hepatic porphyria (AHP)
SUPPORTED PATHOLOGIES:
Charcot-Marie-Tooth Disease
(These lists will be regularly updated)